2022 CONFERENCE REVIEW (10-11 May 2022)
Microfluidic physiological flows to test Ultrasound-controlled Swarmbots
ARSL ETH Zürich
Switzerland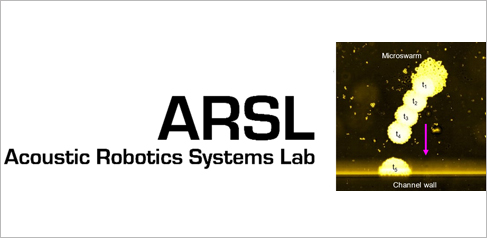 Navigation of microrobots in living vasculatures is essential in realizing targeted drug delivery and advancing non-invasive surgeries. However, in the present there are still few functional microrobots when implemented inside a vasculature environment. The complexity of microrobotic manipulation, makes it difficult for these platforms to be translated to real applications, and still a thorough characterization of microrobotic handling is needed. We developed a microfluidic platform to test the acoustic control of "swarmbots", based on the self-assembly of clinically approved microbubbles. We performed an in-depth characterization of microrobot self-assembly and propulsion mechanisms, exploiting microfluidic to mimic physiological flow rates. We demonstrate controlled propulsion towards both ends of an artificial vessel and we combine the microrobot propulsion with real-time imaging.
Fine micro- and nanofabrication of biocompatible hydrogel materials for biomedical application
Ferentis
Lithuania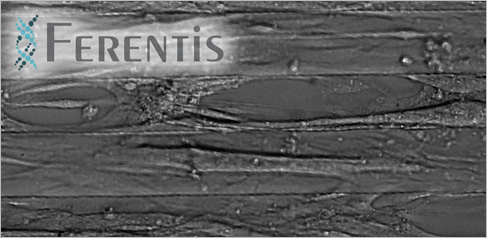 We have developed a synthetic, ECM-mimicking hydrogel platform and have shown its promising characteristics for soft prosthesis and xeno-free explant expansion applications. Also, our previous work has demonstrated chip-format compatible modelling of neural and cancerous processes based on the tuneable biointeractivity of the self-supporting hydrogel. Here we will present microfabrication capabilities of this new biomaterial displaying elastomechanical characteristics similar to those of PDMS. We have fabricated and characterised topographic features down to the scale of sub-500 nm. This microscaffold fabrication is scaleable without relying on 3D printing techniques. We demonstrate how this system is exploited in contractile tissue-on-a-chip devices, e.g. skeletal muscle modelling.
Centrifugal microfluidic toolbox for liquid biopsy applications
Hahn-Schickard
Germany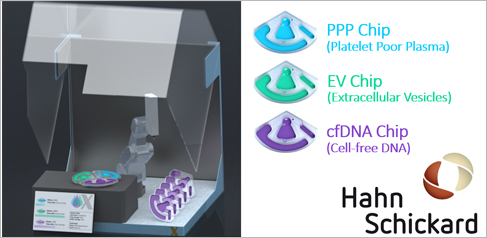 Liquid biopsy is a revolutionary concept in oncology, utilizing analytes in body fluids as biomarkers for diagnosis of cancer. However, isolation and analysis of such analytes in a complex background, such as blood, is still challenging and standardization of liquid biopsy analysis remains an unsolved task. We propose using centrifugal microfluidics as a toolbox for automation and standardization of liquid biopsy applications. Demonstrated workflows cover microfluidic isolation of circulating cell-free nucleic acids (cfDNA), isolation of extracellular vesicles, analysis of cfDNA by digital droplet PCR and automated library preparation for next generation sequencing (NGS). To reach the next level of workflow standardization, we propose a concept of using a robotic station for microfluidic cartridge handling.
An innovative microfluidic platform with optical tweezers for screening and retrieval of B cells: its applicability demonstrated by discovering anti-SARS-CoV-2 monoclonal antibodies
KU Leuven
Belgium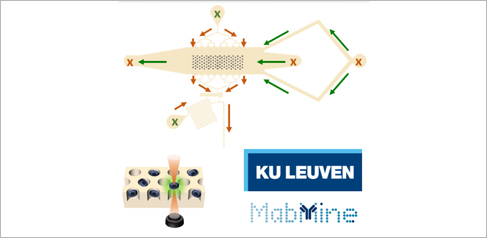 Digging deep into single-cell properties and collecting cells of interest for downstream processing is recently made possible by advancements in microfabrication and microfluidics. In this context, we present a powerful platform in which microwells and optical tweezers are integrated with a microfluidic chip, enabling microscopic screening and efficient and specific isolation of individual cells. Using the platform, we screened and isolated single human B cells from convalescent COVID-19 patients, resulting in the discovery of 2 monoclonal antibodies with high affinity and in vitro neutralizing potential against SARS-CoV-2. Owing to its performance, we envision this platform to contribute to the discovery of unique mAbs and other cell products, and to gain insights in numerous biological mechanisms, thereby advancing life science research.
An apparatus for single molecule DNA-identification using antenna-enhanced fluorescence
Fraunhofer-Institut für Physikalische Messtechnik IPM
Germany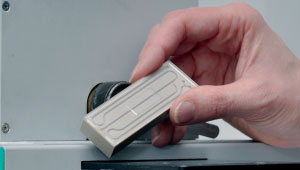 Single molecule detection via plasmonic amplification of fluorescence may become an alternative to PCR. We present a novel apparatus designed for the point-of-care, which can prepare, conduct and analyze plasmonic assays on a chip. In comparison to conventional PCR methods, the device benefits from a reduced technical complexity. This is reflected in the small sized low cost device, and a fast analysis. Additionally, the method can – in principle – also be applied to different targets like antibodies/antigens. A disposable cartridge is used to process the chemical reactions. Fluorescence signals from a microarray are detected in a miniaturized microscope with < 2 µm resolution. The technical realization and first results for amplified DNA-detection are subject to this presentation. Funded by BMBF, 03VP03892
Multi-Responsive Hydrogel Microneedle Sensors for Multiplexed Chemical Analytics
MacEwan University
CANADA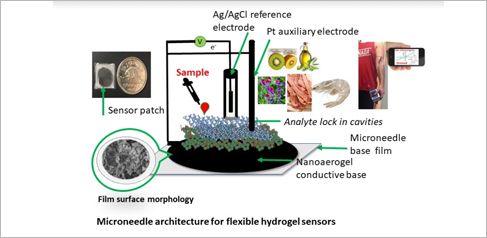 In this presentation we will demonstrate our flexible microneedle electrochemical probes based on biomimetric redox responsive composite hydrogels for in-situ multiplex detection of biologically relevant chemical markers, e.g., redox biomarkers, pH, biogenic amines, antioxidants, lactate, cortisol, and adrenaline. The composite hydrogels in these sensors simultaneously serve as an interface for biological fluid sampling and a medium for electrochemical sensing. Our presentation will demonstrate our e-skin sensory devices for real-time wireless monitoring of on-plant stress diagnostics, on-packaging food spoilage analytics, and wearable 'emotion' sensing in humans. In all cases, the sensors utilize non-invasive biological fluids, e.g., sweat and interstitial fluids for animals, and plants apoplastic exudates. The wearable sensors are aimed for applications in precision agri-food &nutrition, and health&wellness monitoring.
Ultimate flexibility in dispensing technology
M24You GmbH
Germany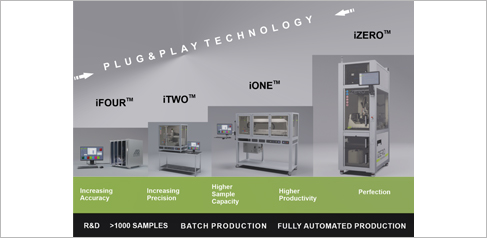 M24You is focused on supplying instruments for dispensing technology from R&D up to fully automated production lines. These instruments enable various volume ranges - from picolitre (pL) till microlitre (µL) volumes, with the most accurate cv (<= 2%) available. By controlling all variables, the manufacturer M2-Automation, implements necessary conditions for biomolecules to have enough time for their binding on the target surface. In the binding process, there are many factors, which play an important role in receiving excellent result – the crucial factors are hydrophobicity, surface tension, temperature, humidity, viscosity and stability of the molecule. Within M24You/ M2-Automation we manage to control them successfully. Together with our application specialist team, we design and manufacture specific dispensing solution for your specific application.
Systems biology of organ-on-chip models
Hans Knöll Institute Jena
Germany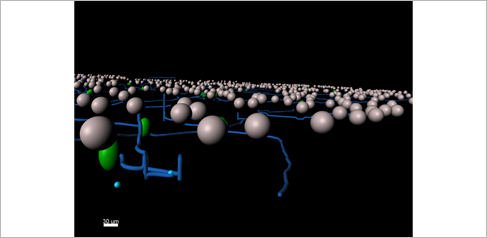 Organ-on-chip systems provide excellent tools to study the behavior of various biological structures under physiological and pathological conditions. We have investigated the effects of bacterial, viral and fungal infections in lung-, intestine-, and liver-on-chip models by means of an image-based systems biology approach. This aspect combines automated image processing and mathematical modeling to quantify biological processes. For instance, fungal invasion in the lung-on-chip model provided quantifiable measures of the behavior of hyphae under the effect of immune cells or antifungal agents. We measured the orientation distribution of the hyphae growing to the endothelial side of the tissue. Similarly, the (co-)infections by bacteria and viruses in the on-chip organs were evaluated by the image-based quantification of epithelial and endothelial cell damage.
Development of a 4D-in vitro-test system for specificity and potency of 3rd generation chimeric antigen receptor-T-cells (CAR-T-cells) based on microcavity array-bioreactors
Karlsruhe Institute of Technbology
GERMANY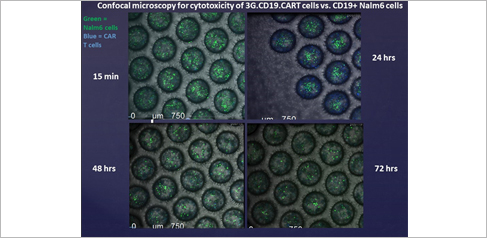 We have developed a model of a leukemic bone marrow for the in vitro evaluation of chimeric antigen receptor-T- cell (CAR) specificity and potency. The model is based on a polymer microcavity array that is arranged on a chip which is then inserted into a bioreactor housing. For the establishment of the model we used human mesenchymal stromal cells and the ALL line Nalm-6. After 24 h of co-culture we added CAR-T-cells (effector:target-ratio = 10:1) and cultivated the chip for 72 h. With this model we were able to show that CAR-T-cells attack leukemic cells in their niche and that after 72 h only 12% of the leukemic cells could be detected.
A universal platform for nucleic acid based point-of-care diagnostics
Fraunhofer-Institut für Physikalische Messtechnik IPM
GERMANY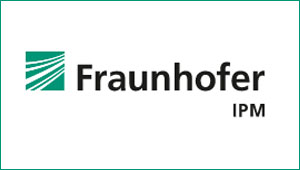 We developed a novel platform based on polymerase chain reaction (PCR). By combining microfluidic integration and a fully automated processing unit, we achieve an overall processing of about 45 minutes. The microfluidic elements are combined into a disposable disk with no active elements which has all reagents prestored. All active components, particularly the rotation unit, the heating unit, and the fluorescence readout module are integrated into a fully automated device designed for the point-of-care. The functional units of the platform will be presented. Special emphasis is given on the fast thermocycling based on a non-equilibrium approach with direct infrared liquid heating. The platform has been tested with assays for resistant pathogens. Funded by BMBF, 031A586C.